What if
What if…
…one had an opportunity to get sparks of inspiration from spending three days in secluded collegiality and unhurried conversations building easy friendships with the world's foremost real estate investment decision-makers looking for partners and investment ideas?
What if…
… one was a property company looking at intriguing projects requiring greater financial resources than available?
What if…
… one was looking to place capital in the smartest way possible across a world with competition ever more abundant and good product ever scarcer?
What if, indeed ?
The GRI Chairmen's Retreat brings together the greatest concentration of creative and capital firepower in the property investment industry.

It represents a unique occasion for investors, lenders and property company chiefs to get to know each other, brainstorm where the world is going, explore doing business together, make a mark and leave a legacy.
Breakouts
Depending on member vote, 6 to 8 of these topics below will be retained for breakout discussions.

CHAMPAGNE VOTE
Members that do vote will be greeted with champagne on ice upon arrival. A voting form will be sent to registered Members
.
Dry Powder
Why bother when endless stimulus?
[Provocateur-led discussion]

Death of Globalisation
Who wins, who loses?
[Provocateur-led discussion]

Printing money
Impunity forever or punished by inflation?
[Provocateur-led discussion]

Europe growth
What could possibly go right?
[Provocateur-led discussion]

Kicking tyres
Is Covid stopping deal-making?

Investment strategies
Blueprints needing overhaul?
Repurposing assets to new uses
Trickle or gusher?

Offices
Will work-from-home last post-vaccine ?

Retail
Devastated enough for contrarians ?

Build to rent resi
Endless demand or prices too high?

Urban Logistics
Do the numbers work?

Hotel distress
Golden bargains or painful slog?

USA
Safe as houses or crash imminent?
MEMBERS 2020 (PAST)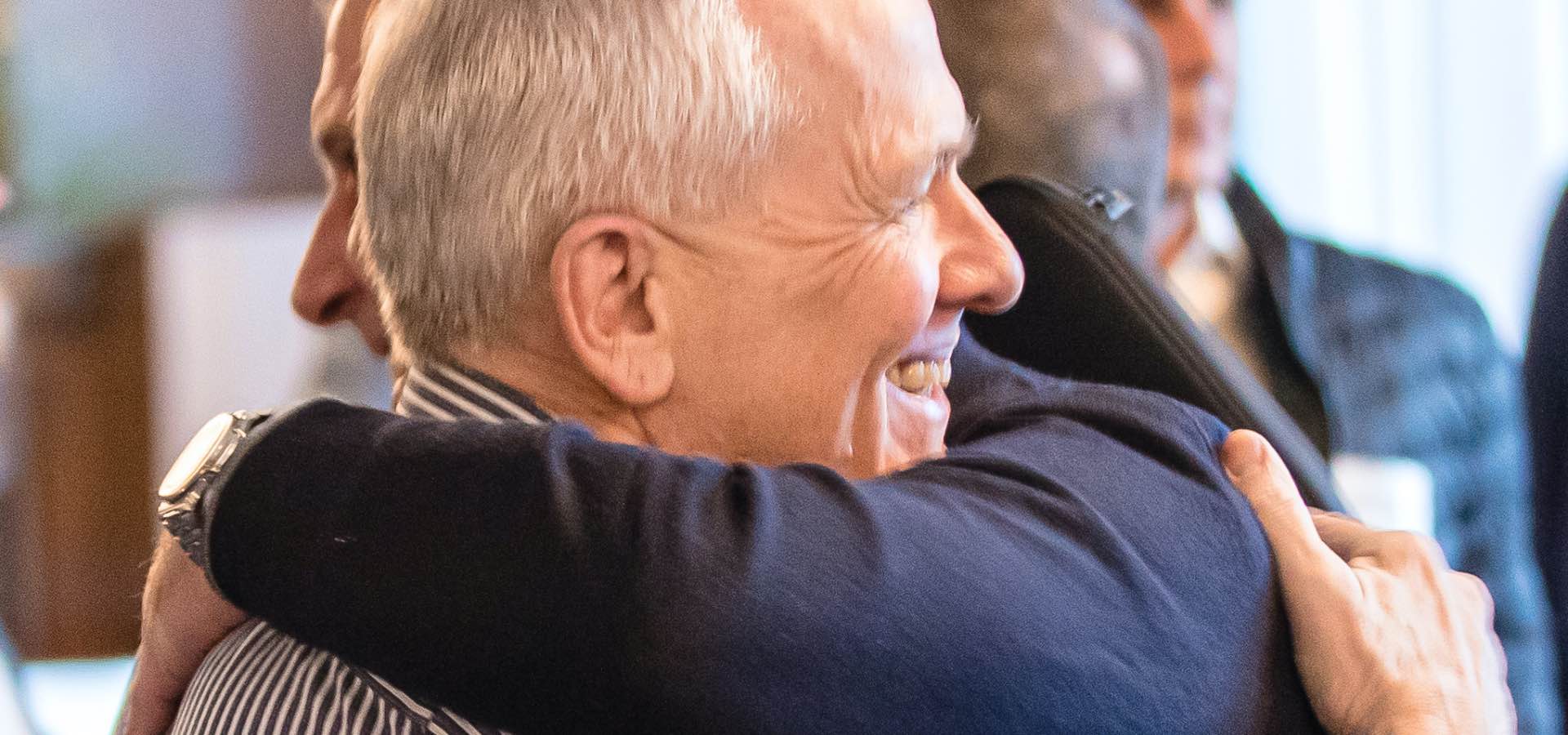 ALEXANDER KOBLISCHEK
Managing Director
RFR Management GmbH
ALEXEY BLANIN
CEO
AB Development
AREF LAHHAM
Founding Partner & Managing Director
Orion Capital Managers
AUDREY KLEIN
Head of Investor Relations (Funds)
Kennedy Wilson
BERND KNOBLOCH
Chairman
Continuum Capital
BERND RUCK
Co-Founder
SAX Holding GmbH
BRAD HYLER
Managing Partner, Real Estate
Brookfield
BRIAN NILES
Head of REI Europe
Morgan Stanley
BROOKS BLAKE
Partner
Kew Capital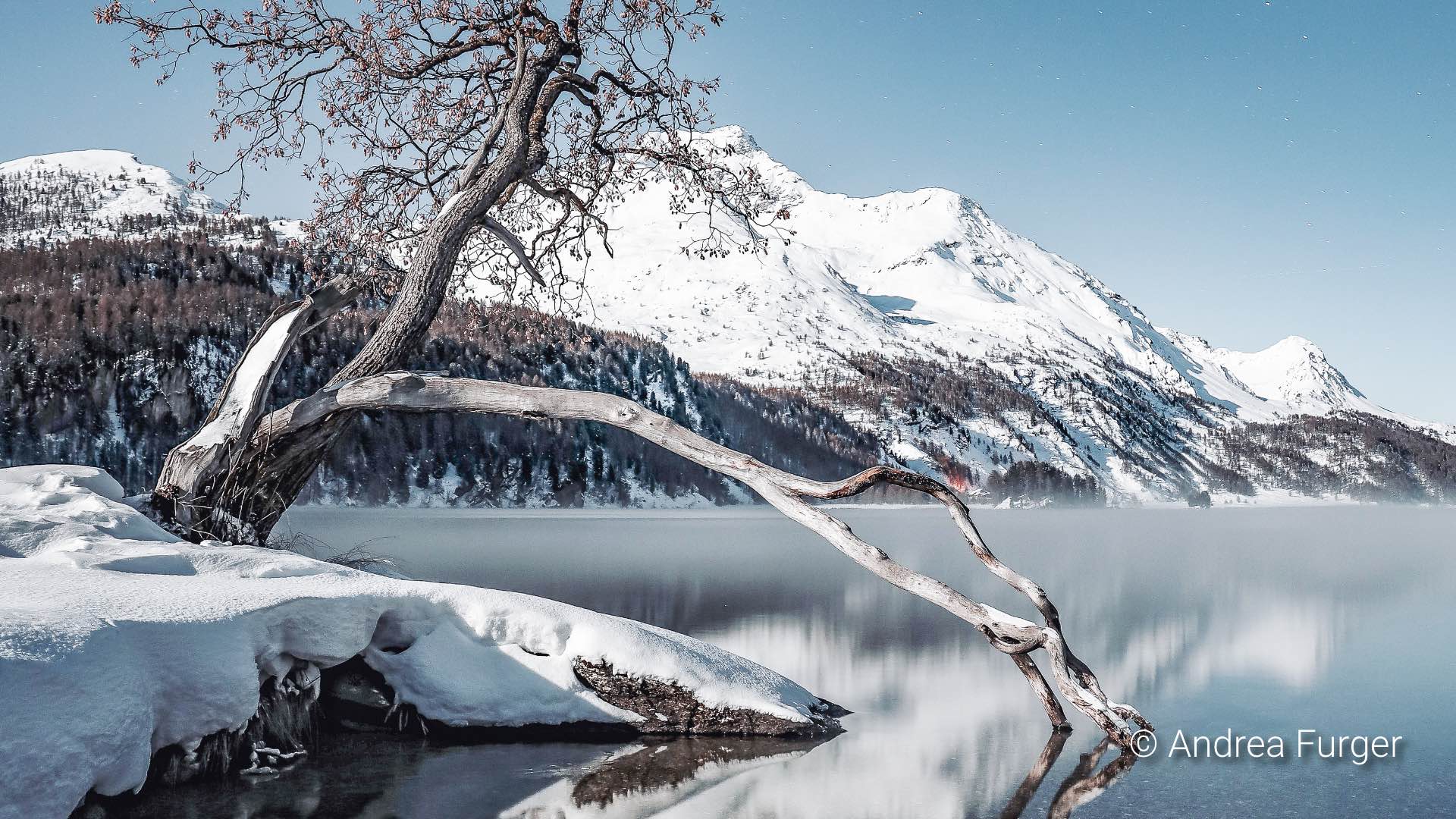 BRYAN YORK COLWELL
Co-Founder & Managing Partner
LCN Capital Partners
CHRIS PAPACHRISTOPHOROU
Managing Partner & Founder
Invel Real Estate
CHRISTIAN JAMISON
Managing Partner
Valor Real Estate Partners
CHRISTO ILIEV
Founder & CEO
Lion's Head
CHRISTOPHER MURRAY
Managing Director
Concord London Developments
CHRISTOPH SCHUMACHER
Global Head RE
Credit Suisse Asset Management
CIARAN MCNAMARA
Co-Founder and Managing Director
Signature Capital
DAN-DAVID GOLLA
CEO
Golla Capital
DANIEL DEJANOVIC
Head of European RE & Senior MD
Cerberus Global Investments
DAVID COLLETT
Managing Director - RE
KAUST IMC
DAVIDE ALBERTINI PETRONI
Managing Director
Risanamento
DINO PAPARELLI
Head of European Commercial Real Estate
Deutsche Bank
DIRK BRANDES
Executive Board Member
NATIXIS Pfandbriefbank AG
EDUARDO D'ALESSANDRO
Partner
Castlelake
EDWARD ALDAG JR.
Chairman, President & CEO
Medical Properties Trust
EDWARD SISKIND
Founder & CEO
Cale Street Partners LLP
ERIC ASSIMAKOPOULOS
Founder & Managing Partner
Revetas Capital
FABIO LONGO
Managing Director
Bain Capital Credit
FLORIAN SCHAEFER
Senior MD
Northwood Investors International Limited
FRANÇOIS TRAUSCH
CEO
Allianz Real Estate
GÁBOR FUTÓ
Founder & Owner
Futureal
GUSTAVO NICOLAU
Diretor
Akylas Patrimonial
HUNT DOERING
Managing Director
Baupost Group International
IAN BAGGETT
CEO & Founder
Adderstone Group
ILYAS ASLAM
COO
Quadrum Global
JAMES CORL
Managing Director
Siguler Guff & Company. LP
JARED HART
Head of Acquisitions
Maya Capital
JEAN-LOUIS CHARON
Chairman
Citystar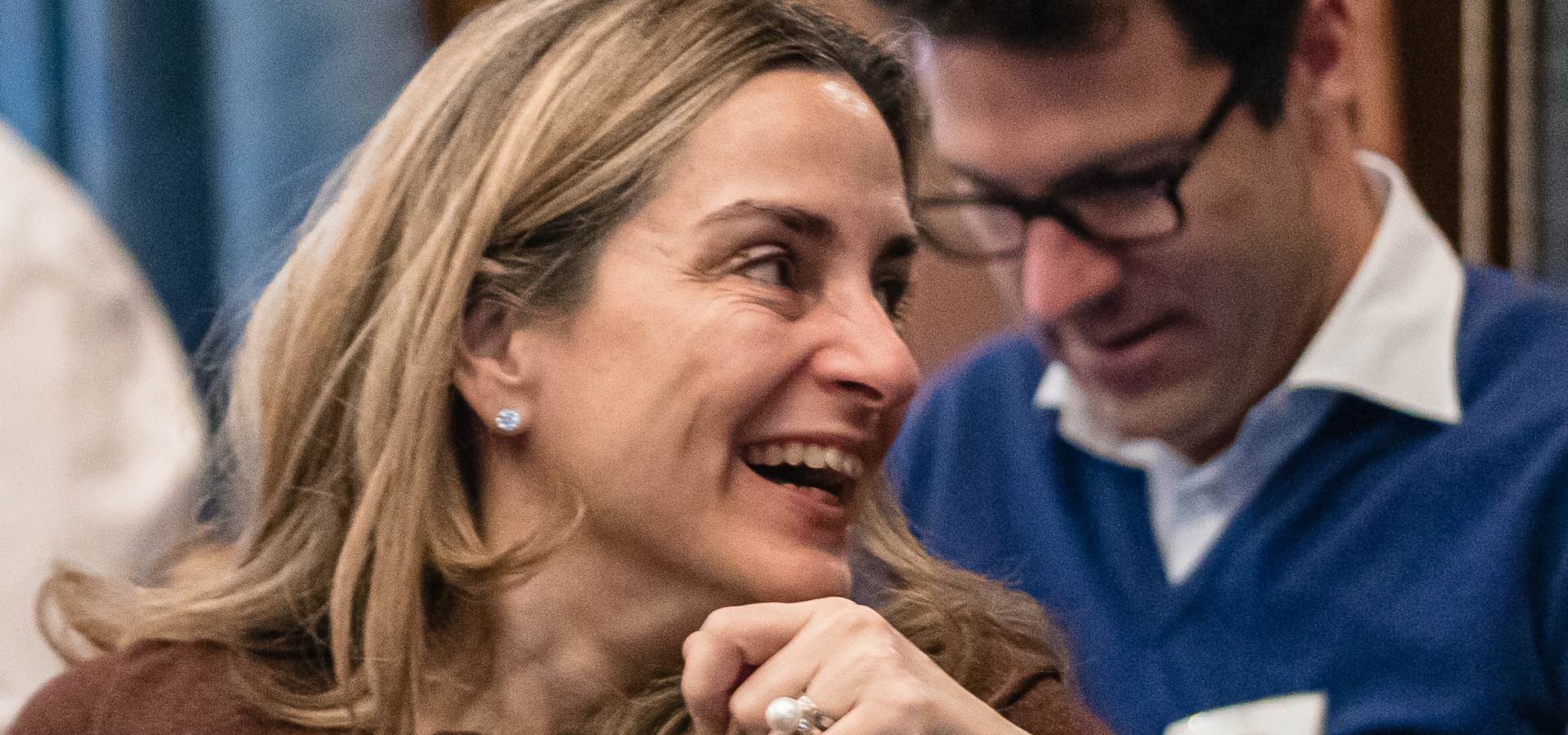 JIM BLAKEMORE
Managing Partner
BentallGreenOak
JONATHAN OFER
CEO
Global Holdings Management Group (US)
JON RICKERT
Head of European Real Estate Debt
Man GPM
JON VACCARO
CEO & Managing Partner
V4Partners
JORDI ROBINAT
President
Arum Group
JOSEPH SITT
CEO
Thor Equities. LLC
JOSH LAWRENCE
CEO
Global Holdings Management Group (UK)
JUAN PEPA
Managing Partner
Stoneshield Capital
KEITH BRESLAUER
Managing Director & Senior Partner
Patron Capital
KIRILL PISAREV
Member of the Investment Advisory Commit
Wainbridge
KRYSTO NIKOLIC
Managing Director & Head of Europe RE
Starwood Capital Europe
LAMBROS ANAGNOSTOPOULOS
CEO
SECURE MANAGEMENT
LARS SCHNIDRIG
CEO
CORESTATE Capital Group
LARS VON LACKUM
CEO
LEG-Immobilien-Group
LEE TIMMINS
CEO, Eurasia Region
Hines
LUDEK SEKYRA
Chairman of the Board
Sekyra Group AS
LUIS PEREDA
Chairman
Grupo Lar
MARK TSOCANOS
Partner
The Baupost Group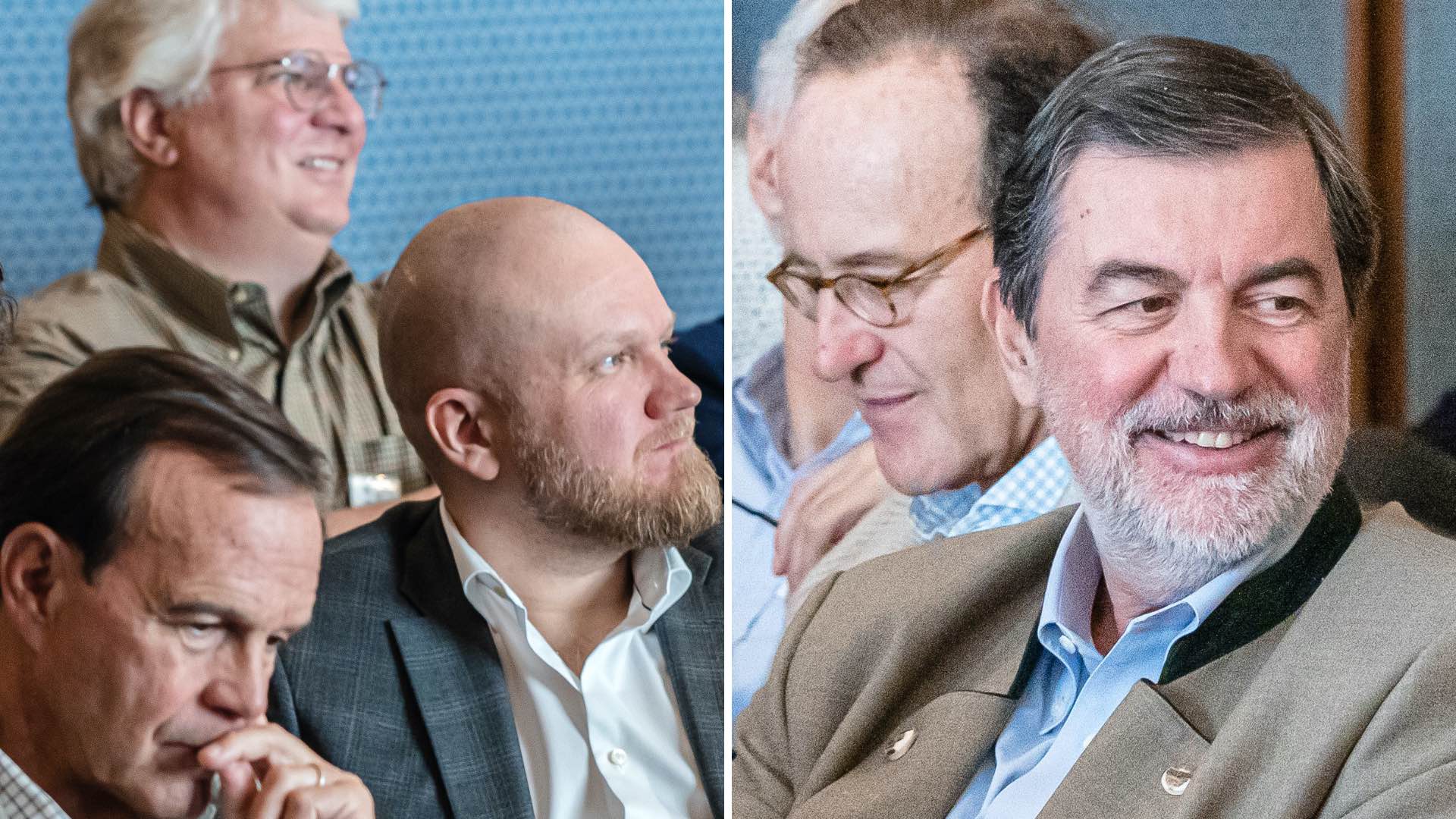 MARTTI SAVENIUS
Sponda
COO
MARY FINNIGAN
Head of Transactions - EMEA
WeWork
MATTHIAS SCHMITZ
Managing Partner
4 Friends Investment
MICHAEL ABEL
Partner
TPG
MICHAEL BELTON
President
Wainbridge
MICHAEL LEVY
Chairman
EC Management
MICHAEL ZERDA
Managing Director
Blackstone
MILES D'ARCY-IRVINE
Chairman
Shaftesbury Asset Management Group
MOHAMAD ABOUCHALBAK
CEO
SFO Group
NEIL HASSON
Managing Director
Investcorp
NEIL JONES
Founding Partner
Temprano Capital Partners
NICOLAS MASSIERE
Managing Director
Cale Street Partners
NIKOLETTA FOUSKA
Director
Latsis Group
OLE RUCH
Managing Partner
Nordstar
PAUL BASHIR
CEO
PAULO LOUREIRO
CEO
Bondstone
PEDRO SILVEIRA
Chairman
SiLCOGE
PETAR MATIC
Chairman
MPC Holding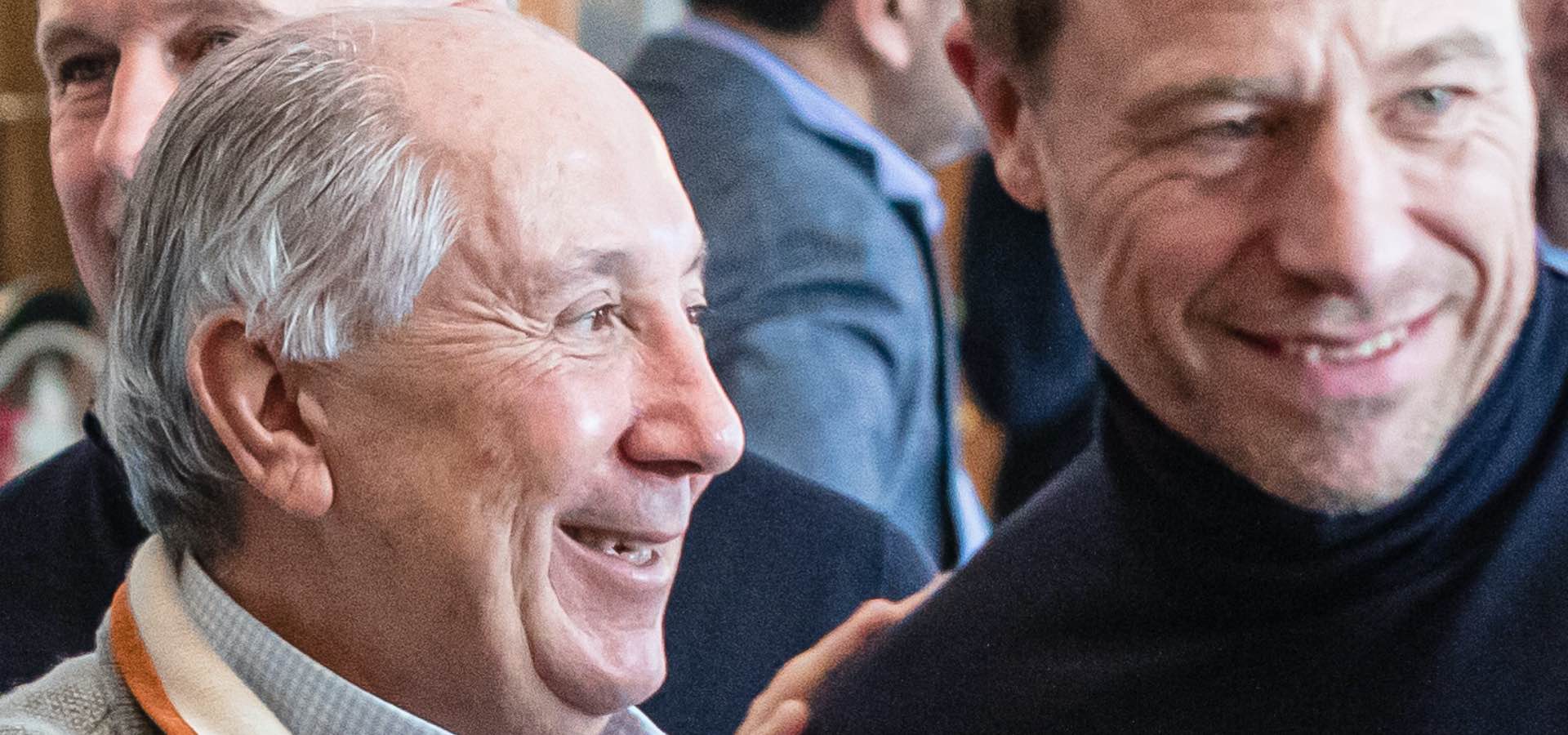 PETER WILHELM
CEO
Wilhelm & Co
PHILIPP BRASCHEL
Managing Director
Castlelake
PHILIPPE CAMUS
CEO
Shaftesbury Asset Management (Luxembourg)
PHILIPP WESTERMANN
Partner/ Head of Europe
Proprium Capital Partners
RADIM PASSER
Předseda Představenstva
Passerinvest Group
RAMÓN CAMIÑA
Founding Partner
Cale Street Partners
RENAUD HABERKORN
Managing Partner
Eurazeo
RENÉ BENKO
Founder & Chairman of the Advisory Board
Signa Holding GmbH
RICCARDO DALLOLIO
MD & Head of Real Estate Europe
H.I.G. European Capital Partners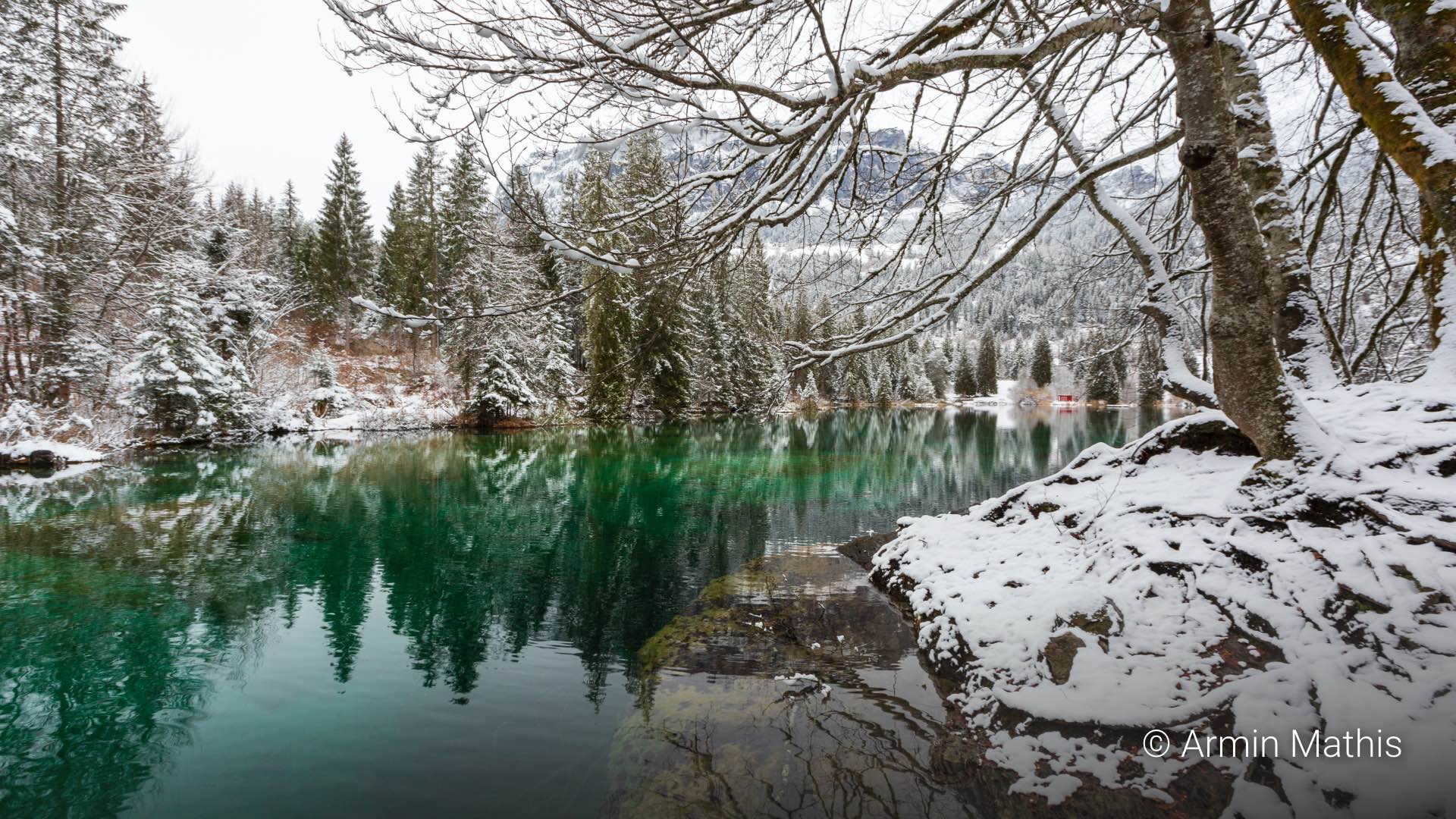 RICHARD CROFT
Executive Chairman
M7 Real Estate
RICHARD GEORGI
Founder & Managing Partner
Alpine Grove Partners
ROBERT ABT
Chief Transaction Officer
Round Hill Capital
ROBERT BALICK
Managing Partner
BauMont Real Estate Capital
ROBERT RACKIND
Partner, Head of Real Estate
EQT Partners
RON RAWALD
Sr. MD & Head of International RE
Cerberus Capital Management
RUI ALEGRE
Chairman & CEO
Inogi Asset Management
SAMEER DALAMAL
Partner
Cale Street Partners
SASCHA WILHELM
CEO
x+bricks AG
SAUL GOLDSTEIN
CEO
Activum SG Advisory GmbH
SCOTT O'DONNELL
VP - Senior Managing Director
Harbert Management Corporation
SETH LIEBERMAN
Executive Chairman
Kvalitena
SHARON RAINGOLD
Managing Director
GCI - Générale Continentale Investissements
SINDO OLIVEROS
CEO/CIO
KAUST IMC
STEFAN ZIMMERMANN
Managing Partner
4 Friends Investment
STÉPHANE AMINE
Chairman
Inovalis
STÉPHANE JALBERT
Managing Director
PSP Investments
STEPHAN WOERNLE
Partner
Even Management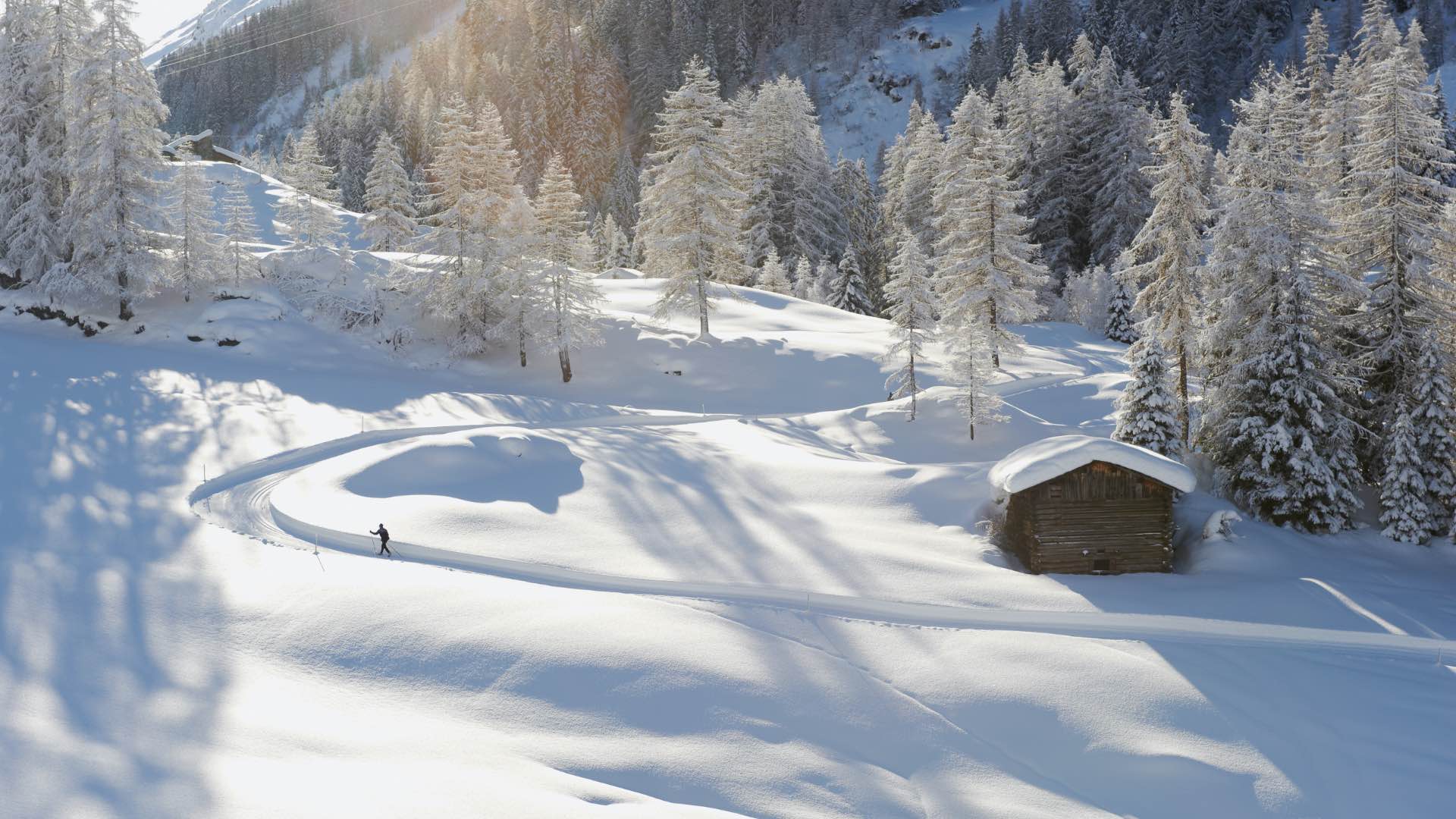 STEPHEN MAULDIN
Co-CEO
CNL Financial Group
TIJANA VUJOVIC
CEO
Confluence Property Management
TOBY COOPER
Managing Director
Thor Equities
TOM-ERIC MÖLLER
Managing Shareholder
DIH Deutsche Industrie-Holding
TONI ROSSI
Director
Leponte
TRAVIS PRITCHETT
Global Head of Real Assets
Harbert Management Corporation
TYLER GOODWIN
Founder & CEO
Seaforth Land
VAN STULTS
Founding Partner & Managing Director
Orion Capital Managers
YURI BABIN
Board Member
Wainbridge
ZSOLT KOHALMI
Global Head of Real Estate and CO-CEO
Pictet Alternative Advisors
Travel
International Airports
Closest airports are Zürich, Milan and Bergamo, each under 3 hours away by car and under 4 hours by train (Zürich only). Private planes can also fly into Samedan (daylight and good weather permitting only), a 10 minute ride away by hotel limo.
Trains (Zurich only)
Train travel is available hourly between Zürich Airport and St Moritz and is solidly smooth and Swissly dependable in most weather conditions. The last 2 hours to St Moritz meander through a magical winter wonderland, especially scenic by daylight. The journey requires 2 changeovers (Zürich Main station and Chur) and total travel time is just under 4 hours (Schedule: see
www.sbb.ch
).
Courtesy Hotel Limousines will pick-up arriving guests from St Moritz train station upon notification.
Car Rental
Car travel is about 3 hours. Rental at the airport from the usual suspects. Specify snow tires and spare snow chains (if heavy snow conditions) and favour 4-wheel drive. Ask car rental counters for maps and road conditions info. From Zurich, if heavy snow or the Julier pass is closed, favour the convenient Thusis-Samedan car-train tunnel.
Limousine Service
Call Palace concierge (+41.81 837-2629).
Flights (Zurich only)
Private flights are available between Zurich Airport and Samedan, next to St Moritz. Samedan closes however at nightfall (last landing about 16h30) and in poor weather conditions (30% of the time).
The Palace concierge (+41.81 837-2629) will be happy to provide contact
Hotels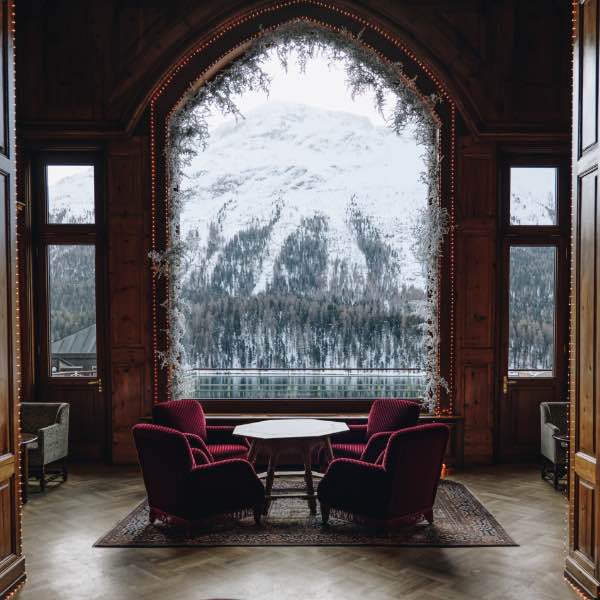 Hotels & Lodging costs
Hotel costs are in addition to Retreat fees and to be booked separately.
Badrutt's Palace *****
Badrutt's Palace Hotel is the GRI Chairmen's Retreat Hotel. Retreat Members should make their own hotel arrangements independently, quoting "GRI" group rate. Space is limited, the Palace invariably sells out early and arrangements before December 1 are strongly advised.
Request GRI" rate at: +41.81 837-1100
The GRI rate is not available through travel agents, please book hotel directly.
Badrutt's Palace Hotel
Tel +41.81 837 1100 Fax +41.81 837 2999
[email protected]
GRI rates (in CHF: CHF 1 = Euro 0.92 = $1.09 = £0.83):
Single 590 • Double 890 ~ 1000
Jr Suite 1230 • Suite 2830 • 3rd bed 200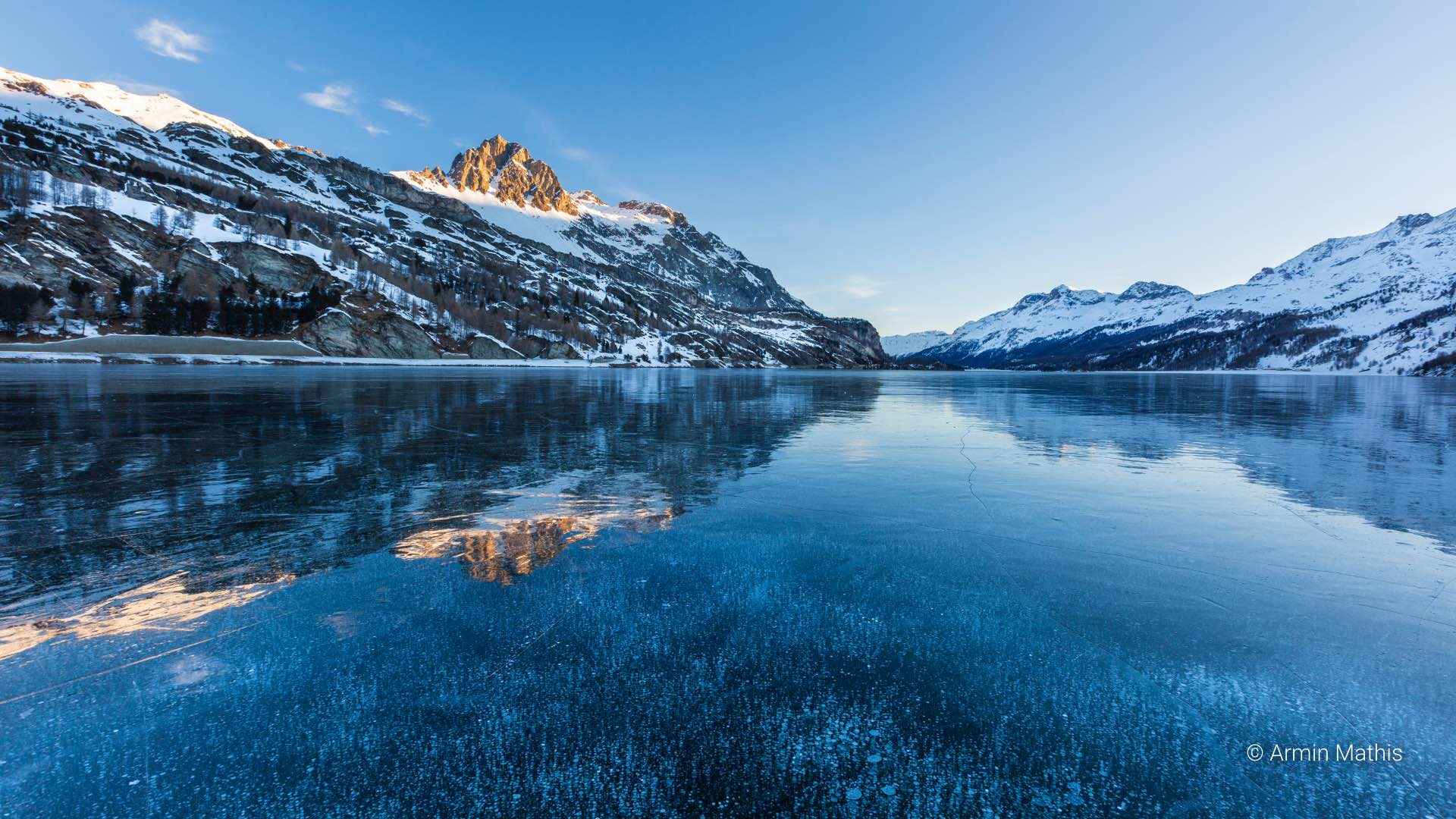 Badrutt's Palace Hotel, situated amidst breathtakingly beautiful and unspoiled scenery, has long been hailed as a landmark in the center of St. Moritz and is the ultimate expression of the Swiss Alps region.

A favorite of celebrities and royalty alike since its opening in 1896, the Palace Hotel offers 157 guestrooms including 37 luxury suites with stunning views of the Swiss Alps.

Badrutt's Palace is a celebration of style, sports, cuisine and fashion, with discreet service and traditional elegance evoking an atmosphere of pampered luxury for all. An ideal destination in both winter and summer, the hotel is located in one of the most challenging ski areas in the world and offers a host of summer alpine activities. Guests find the ultimate in relaxation at the spa, exciting nightlife at the Kings Club, and world reknown cuisine in the hotel's restaurants and nearby Chesa Veglia.
Additional hotels in St Moritz
Five stars nearby:
Carlton +41. 81 836 7000
Kulm +41. 81 836 8000

Four stars nearby:
Schweizerhof +41. 81 837 0707
Steffani +41. 81 836 9696
Practical
Arrival
Wednesday arrival, however late, is strongly advised, as the program starts at 08h45 on Thursday and St Moritz is a long journey from anywhere.
"Lucky Encounter" dinners
There are no GRI dinners on the program on Wednesday (arrival day), Friday or Saturday, which are reserved for independent networking and private dinners by members and spouses.
Members that prefer using such occasions to let luck expand their friendships, or are new and yet unconnected, can chose to join member dinners at GRI-selected restaurants around St Moritz.
On arrival day, they can chose to join and leave at their convenience a members' communal dinner service at preferred restaurants nearby.
On Friday and/or Saturday, they can confirm before 16:00 with the Palace concierge which of a selection of members' restaurant reservations they wish to join.
While facilitated by the GRI, these discretionary options are not part of the GRI program and are at members' own cost.
Spouses | Partners
Over half of Retreat Members bring their spouses/partners.
Retreat Members Profiles
Retreat Members' photos and profiles are listed on
www.griclub.org
.
Retreat Members agree that photos and information provided may be used by the GRI at its discretion in its communication activities.
Activities and Insurance
Weather permitting, activities in small GRI groups has been arranged, each of them accompanied by qualified guides. Guides and lunch are courtesy of the GRI. Equipment rental is Retreat Member's individual responsibility. Prior sign-up on-site is necessary for all group activities. Retreat Members sign up for any such activity at their own responsibility and release the GRI and any Retreat-related sponsors from any responsibility or potential liability.
Retreat Extension
June 28-30 or July 4-7 by special arrangement with Palace, Retreat Members are invited to extend their stay at Retreat's special room rates. No formal program is planned.
Dress Code
The Retreat dress code is casual throughout.
Salutation
Retreat and GRI etiquette calls for all to address each other on a first-name basis.
Language
The Retreat language is "international" English and all grammar, syntax and other vocabulary rules are suspended. All native English speakers are urged to articulate slowly and loudly. As Anglo- Americans have a natural language advantage, they are encouraged to help non-native English speakers articulate their views. All are encouraged to help with occasional translation, where appropriate.
Childrens Program
3 years to 12 years old (additional fee)
---
For more information, contact
Rezwana Juhe
[email protected]
or tel: +44 20 7121 5060
Kirsty Stevens
[email protected]
or tel: +44 78 7150 5998
THE GRI CLUB
The GRI is a global club of senior Real Estate
investors, developers and lenders
Its mission is to help its members build personal relationships and work together in creating better places as a legacy to our children. Founded in 1998, its core constituency consists of the world's leading real estate players. The GRI runs its activities through a series of annual meetings focused on different regions of the world.
UPCOMING EVENTS
INVITATION REQUEST
Thank you for your interest in membership of the GRI Chairmen's Retreat.

By invitation-only, the GRI Chairmen's Retreat is reserved for the head of real estate or the immediate #2 of investor, lender, developer and property companies with assets in excess of $50 million for developers or $250 million for investors.

Real estate industry leaders that qualify and are interested in membership can request consideration by the invitation committee by sending the information below for review.